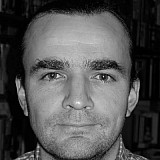 World champion Lewis Hamilton says he would like to see the format of F1 weekends shaken up, as the basic timetable has not changed since he arrived at the top level of the sport.
On Friday, Lotus driver Romain Grosjean suggested that the sport should MotoGP's example in order to offer more action during practice days after a near-washout at Sochi.
The F1 Strategy Group has looked at ways of adjusting the weekend, although there has been no consensus thus far.
But Hamilton feels it is the right time to make changes to boost the excitement.
"As a F1 fan, 1000 per cent," Hamilton said when asked if he would like change.
"It's been the same Thursday, Friday, Saturday pretty much, and Sunday, for the whole nine years I've been here – except for qualifying, which might have changed a bit.
"But generally the format has been exactly the same.
"I don't know what the solution is. Any of us can come up with an idea, and 99 per cent of them would not perhaps be so good.
"But I think it would be kind of neat, if one weekend's going to be a 'super weekend,' and the next weekend's going to be something different, alternating grid positions or something.
"I don't know what it is, but it would be neat if each weekend you were not doing the same thing – this weekend's going to be completely different, we've got this to face, then the next weekend something else.
"I think that would be pretty cool. But it's highly unlikely that's ever going to happen – it's all hearsay."