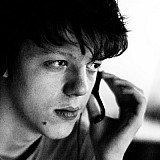 Gene Haas has admitted he did not expect to sign a driver of Romain Grosjean's experience for his Formula 1 team's debut season.
Grosjean, who had spent the entirety of his previous F1 career with the Enstone-based Lotus squad, has been officially unveiled as a Haas F1 driver for 2016 in a Tuesday press conference at Kannapolis.
When speaking of his team's new signing, Haas said: "Our goal is to race competitive teams and [to do] whatever it takes to get the car on the grid with the right people. Romain is one of the 20 current drivers in F1 and fits that bill perfectly."
"I'm a little surprised we got a driver with the experience he brings to our team. Because it's going to be a real challenge and and he'll be working a lot harder than he thinks he is going to be."
"He's a piece of the puzzle, he's gonna be our lead driver and we will depend heavily on him to help us with strategies, with our car, with race tracks - and just learning the whole operation."
Haas admitted the team was under pressure "to hire an American driver", but restated that finding an experienced candidate was key.
"The reality of it was that a rookie driver with a rookie team just isn't a good fit. Our primary purpose here is to show that, as an American manufacturer, that we can compete in the most difficult, competitive series in the world of car racing - and that's Formula 1.
"In order to achieve that goal, our direction was to do whatever it takes."
Talks started in Barcelona
Haas team principal Gunther Steiner noted that Grosjean was among many candidates and that the Frenchman was courted by the American squad for several months.
"I started talks with Romain's management in Barcelona, to see if he's interested," Steiner recalled.
"We spoke to quite a few drivers but in the end I talked also to technical people - what they think about Romain, how he developed the car, because we have a steep mountain to climb.
"We need somebody who knows what he's doing and I think, in the end, we found the right guy. He's still aggressive enough, he still wants it enough.
"We picked the best one out there for what we're doing, we focused on him and we got him. And we look forward to working with him."