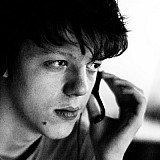 Santino Ferrucci has joined Haas F1 team as a development driver, it has been announced.
Ferrucci, 17, will be present at grands prix when his schedule allows and will get to use the team's simulator.
The American young driver has been racing in Europe since 2014, spending last season in the continental Formula 3 series, where he finished 11th overall.
He has since signed up for GP3 with newcomer team DAMS for 2016.
"My goal since I first started racing was to become a Formula 1 driver, and to be an American who is part of an American team is something I take a tremendous amount of pride in," said Ferrucci.
"There is still a lot of work I need to do, but being paired with Haas F1 Team will allow me to learn more and at a faster rate.
"It'll allow me to make the most of my GP3 drive with DAMS and, ultimately, prepare me for Formula 1."
Ferrucci is the first American driver to be officially taken on by Haas, which has picked Frenchman Romain Grosjean and Mexican Esteban Gutierrez as race drivers for its debut season in Formula 1.
In the GP3 field, Ferrucci will be joined by Ferrari protege Charles Leclerc, who likewise has a Haas development role for 2016.
"In Formula 1, developing your personnel is as important as developing your racecar," said Haas team principal Gunther Steiner. "You can't have one without the other.
"Santino Ferrucci has done a very good job of proving himself in each of the racing series he's competed in, and his maturity outside of the racecar is impressive.
"We see Santino as a young, American driver with a lot of potential. His opportunity with DAMS is an excellent way for him to further his development while positioning Haas F1 Team for future success."