Subscribe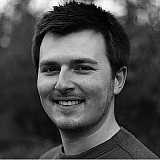 Haas F1 team boss Gunther Steiner has explained a vibration issue caused by the kerbs at Bahrain was to blame for Romain Grosjean's front wing breakage in second practice.
The Frenchman shed part of his front wing in the closing stages of FP2 after running over the kerbs at Turn 13, resulting in the Virtual Safety Car being deployed.
Grosjean had previously suffered a front wing failure on the opening day of Barcelona testing in February, but Steiner explained that this was an entirely different problem that "doesn't concern" the team.
"It wasn't a failure – he went over the kerbs and something broke, it touched the kerb with the vibration," said the Austrian.
"So we are working on it now to fix it, it doesn't seem to be a big problem, but it's the first time we go on these kerbs and we get these vibrations.
"We need to fix it as soon as possible, we know what to do."
Breakage "not a big deal"
Grosjean added that, from his point of view, the incident was very different from his Barcelona experience, and that it hasn't done anything to damage his confidence.
"[It was] very different [to Barcelona]," said the Frenchman. "[There] I lost the front wing at 317kph at full power, and I was back in the car an hour later. It's part of our job.
"Of course if it happened in a race you either go straight [on] or come into the box, but we'll find a solution to make it stronger for tomorrow.
"It was the front wing from Australia, it had good mileage on it, and we're still a brand new team so it's the kind of thing we're still learning."
The former Lotus driver also stressed the need for Haas to keep its expectations in check after the American squad's dream debut in Melbourne.
"We have to manage our expectations, we can't be in the top six every weekend," he said. "It's a long race, brake wear is high and it's hard on the engines, we'll try to get the end and get some more information.
"Today was a good day, and I'm sure we can do some nice set-up work overnight. We improved from Australia, but we're still a long way from getting the car where we want to have it."