Get alerts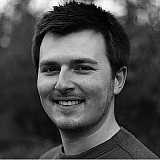 Esteban Gutierrez says the Haas team can be very satisfied with the pre-season Formula 1 test mileage it has racked up, considering it's a brand new team.
The Mexican driver, taking over from teammate Romain Grosjean on the second day of the Barcelona test, managed to complete a total of 79 laps on the way to sixth fastest time.
After the front wing failure that compromised Grosjean's running on Monday, Gutierrez said that the team's response – and the subsequent miles it completed – was a promising sign for the sport's newest squad.
"It seems we have a good baseline," Gutierrez told media at the end of the day. "I had a very good feeling with the car.
"We still don't have the complete car, we are working on it, but the approach was to do as many laps as possible, get away from the reliability issues, which was the target for this test, then focus on performance next week.
"Being a new team, it was quite impressive to do 79 laps on the second day."
Points still the target
Gutierrez however admitted that the team did not manage to get through its entire programme today, having spent the first 90 minutes of the morning in the garage.
"We wanted to do more laps, but you do the best you can," he said. "As a new team, we can be satisfied with the amount we did today, we can expect to do even more the next two days."
Asked if scoring points remains the team's goal for the season, Gutierrez added: "That's our target. We are confident, and we will do our best."