Get alerts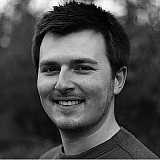 The Haas Formula 1 team has become the latest outfit to reveal its day-by-day driver schedule for the upcoming pre-season tests at Barcelona.
The American squad, which makes its debut this year, will take the covers off its 2016 machine on the morning of the opening test at the Circuit de Barcelona-Catalunya on February 22.
Romain Grosjean will be the first to drive the as-yet unnamed new car on the first day of the test, before teammate Esteban Gutierrez takes over for the second day.
Grosjean will then resume duties on the third day before handing back to Gutierrez - who will get to run for the first two days of the second test the following week before Grosjean gets another two days.
Frenchman Grosjean, who joins Haas after four seasons with Lotus, said in a team preview that accumulating as much mileage and data as possible in Barcelona would be key.
"The first thing for the test is to get the car to run and to work well from there," said Grosjean. "Hopefully, we can get a lot of mileage. This is a new team, so we need to get everyone to work together, all the engineers, mechanics and the drivers.
"We need to get as much data and knowledge as we can. It's important to get the reliability sorted as early as possible because we don't get much testing and we're going straight to Melbourne."
Gutierrez, who will be driving an F1 car for the first time since last June's Red Bull Ring test, added: "We expect to run the car as many laps as possible. This will be our priority, as we need to be sure to sort all the possible issues we may have in order to fix them on time.
"It will be very interesting to develop our car set-up through the tests in preparation ahead of the first race. I am sure we will have plenty of work to do.
"At the same time, the most important thing will be to always stay together as a team in order to be very efficient with our progress."
First test line-up so far:
| Team | Feb 22 | Feb 23 | Feb 24 | Feb 25 |
| --- | --- | --- | --- | --- |
| Mercedes | TBA | TBA | TBA | TBA |
| Ferrari | TBA | TBA | TBA | TBA |
| Williams | TBA | TBA | TBA | TBA |
| Red Bull | TBA | TBA | TBA | TBA |
| Force India | TBA | TBA | TBA | TBA |
| Renault | TBA | TBA | TBA | TBA |
| Toro Rosso |  Sainz |  Verstappen |  Sainz |  Verstappen |
| Sauber | TBA | TBA | TBA | TBA |
| McLaren | TBA | TBA | TBA | TBA |
| Manor | TBA | TBA | TBA | TBA |
| Haas |  Grosjean |  Gutierrez |  Grosjean |  Gutierrez |
Second test line-up so far:
| Team | Mar 1 | Mar 2 | Mar 3 | Mar 4 |
| --- | --- | --- | --- | --- |
| Mercedes | TBA | TBA | TBA | TBA |
| Ferrari | TBA | TBA | TBA | TBA |
| Williams | TBA | TBA | TBA | TBA |
| Red Bull | TBA | TBA | TBA | TBA |
| Force India | TBA | TBA | TBA | TBA |
| Renault | TBA | TBA | TBA | TBA |
| Toro Rosso |  Verstappen |  Sainz |  Verstappen |  Sainz |
| Sauber | TBA | TBA | TBA | TBA |
| McLaren | TBA | TBA | TBA | TBA |
| Manor | TBA | TBA | TBA | TBA |
| Haas |  Gutierrez |  Gutierrez |  Grosjean |  Grosjean |