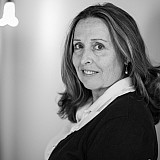 Ferrari leads the list of potential technical partners for Haas Formula
With Haas Formula electing to delay its Formula One entry until 2016, the organization has had the time - and luxury - to be more selective when choosing technical partners.
However, team owner Gene Haas appears to have made his decision - and the odds on favorite is Ferrari.
An announcement is expected in the next two weeks.
"I think we really want that contract in hand and have all the details sorted out," Haas told Motorsport.com. "We don't want to get ahead of ourselves. I think we'll make an announcement together. We're trying to be politically correct and do everything right." Haas said the team has been close to deciding on a partner "for about a month or so".
Gene Haas, Haas Automotion President
Given the limited selection of engine suppliers, Haas' alignment was predicated on what the partner could deliver to the start-up which will be heavily reliant on its initial alliances to get up to speed.
"It's been between Ferrari and Mercedes," Haas said. "I never really even talked to Renault. A lot of that had to do with who had what. Renault had engines but they didn't have gear boxes.
"When you look at all the different teams, a lot of them had different engines suppliers, different gear box suppliers, sometimes they built their own chassis. Everybody is just doing different things. We're trying to find someone that can help us do it all."
That strategy has worked well for Haas on the NASCAR side of motorsports, where he has partnered with the uber successful Hendrick Motorsports since 2002.
Victory lane: NASCAR Sprint Cup Series 2011 champion Tony Stewart, Stewart-Haas Racing Chevrolet celebrates
Once Haas joined forces with former IndyCar and NASCAR champion Tony Stewart in 2009, the pair won the Sprint Cup title in their third season together and has accumulated 22 victories in the first six years.
Still, Haas realizes on the F1 side that "ultimately, we have to build our own cars". Haas expansion of his current race shop will include 70,000 sq. ft. dedicated solely to Formula Haas fabrication.
"That's what our ultimate goal is," Haas said. "If we had selected 2015, we would have been a lot more dependent on someone like Dallara to supply us a complete rolling chassis. A lot of teams have done that. There's nothing really wrong with that but now we have a little more time.
"Ultimately the goal is to build and design our own chassis and rely on the back end from our engine supplier and use Dallara or others as sub-contractors. Still, the intellectual property would be ours and would be done in Charlotte (N.C.). That's what we're working on now."
David Coulthard and Guenther Steiner
Leading that development is Haas' team principal Gunther Steiner, formally of
Red Bull
. Despite recent reports that Haas and Steiner had a falling out, the industrialist says that's simply not the case.
"I thought that was funny, I don't know where any of that came from," Haas said. "We were in Montreal together (at the F1 race last month) and we were talking about it. I don't know who the reporter was but he obviously made it up. It had nothing to do with us.
"What I want people to understand is this is going to be a unique Formula One team. We're not going out there to buy someone else's team, so we have to develop everything ourselves."
On Tuesday, team sources also debunked a report that more than 200 employees had already been hired for the Haas Formula effort. Hiring is not expected until after a technical partner is formally announced.
Once the pieces do come together, one of the greatest challenges will be developing the transportation routes of the Haas Formula cars and teams to the sites on F1's schedule. Over the next year, Haas' group will concentrate on streamlining the process including where the organization will house its European base whether it's Italy, the U.K. or Belgium.
"The logistics are going to be ours – and that's one thing we've been working on a lot just trying to get to all these races and we're based out of Charlotte and how we're going to do that," Haas said.
"We've been a little bit confused because we're new at it but we went to Montreal to ask people, 'Who is the shipper? How do we get these things here? How do we do this?' So we're working on the basics so when it comes to race time we'll be prepared.
"We've been working on the logistics of where to put the building (overseas) for the last couple of weeks because wherever we put it, obviously it's going to be there for a while and we want to make sure we do it right."