Get alerts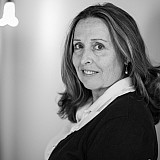 SOURCE: Gene Haas is "not looking at Lotus".
A top Haas Formula official debunked the Sky Sports report that team owner Gene Haas was on his way to the U.K. to meet with Lotus' Formula One team next week.
"He's not looking at Lotus," the source told Motorsport.com.
While Haas left for Europe on Saturday, the focus is on Haas Automation, not F1 business.
After Haas was awarded a F1 license last month, team principal Guenther Steiner and general manager Joe Custer met with potential technical partners in Europe this past week. Although Haas Formula does not have a deal yet, the meetings were characterized as productive.
Haas Formula is expected to decide in the next month whether it will attempt to compete in the 2015 F1 season or wait for 2016.