Get alerts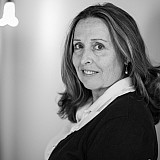 With the clock ticking, Haas Formula's plans to interview prospective partners will be delayed until next month
RICHMOND, Va. – With just over a month to decide whether Haas Formula will compete in the 2015 or 2016 Formula One seasons, the team hit a bit of a speed bump this week.
Team principals had hoped to interview potential technical partners in Europe next week; however, their initial plans will be delayed by a week due to the shakeup at Scuderia Ferrari following the departure of team principal Stefano Domenicali.
Joe Custer, GM of Haas Formula, executive vice president of Stewart-Haas Racing and Gene Haas' longtime lieutenant, isn't concerned. With the Haas group only recently receiving its Formula One license on April 10, Custer believes it's best to take sound steps for the future rather than jump hastily into partnerships.
"We have to identify our technical partner," Custer said. "However long that takes is how long it takes. We have to get it right. You only get one shot at it – and we have to give them both (Ferrari and Mercedes) a solid evaluation. And that's what we plan to do."
Custer, who has overseen Haas' racing interests over the past decade, understands that, with the grueling F1 schedule, he's operating on a potential partners' timetable more than on his own. And with the current restructuring in Maranello, Custer feels it's only fair to allow new Ferrari boss Marco Mattiacci to settle in.
"They're good people, obviously, we've had several meeting with them," Custer said of the Ferrari group. "Like in any form of racing, they're in the middle of their season so you have to give people room to sort through issues – and they're going through that. And Mercedes is quite busy at this time, too.
"So we have to be patient and not try to force something through too quickly when all parties haven't had a chance to review all the opportunities involved and candidly, from our end, what all of our needs are. We're still determining what all of our needs are and what the partners supply. What comes along with that, is what where trying to understand."
Custer credits team principal Guenther Steiner with expediting Haas Formula's learning curve. Steiner was technical director for Red Bull Racing and managing director for Jaguar Racing prior to that. Currently, Steiner is based in Mooresville, N.C. where he manufactures advanced composites.
"Guenther has been excellent," Custer said. "He's very pragmatic. He's been involved in a day-to-day basis. He's organized. He's not overbearing and he's approaching these partners with respect. And I think once we select a partner, we will have a good partner." If Haas Formula aligns with Ferrari, is it possible that Domenicali could join the American effort as a consultant?
"Never say never," Custer said. "We were not a party to that. I personally think a lot of Stefano Domenicali – there's no doubt about that -- but that's not what we're trying to accomplish right now and we haven't had any discussions to further that. People like Stefano Domenicali are hard to find --people that are in the fight right now. Whether he's a fit or not, we haven't explored that yet."