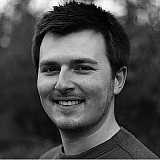 Romain Grosjean admits that Haas failed to achieved the mileage targets it set for the third day of Formula 1 pre-season testing, despite clocking in the second quickest time.
Using soft tyres, Grosjean surged up the leaderboard in the final 20 minutes of the session, setting a best lap of 1m25.874s – 2.7 seconds behind pacesetter Nico Hulkenberg.
The Frenchman completed 82 laps, the team's biggest daily haul so far, but admitted this fell short of the 100-lap target the American squad wanted to achieve owing to some reliability gremlins.
"The idea that was to do 100 laps today," Grosjean told media at the end of the day. "We didn't manage that as we lost some time to repair some parts, and to resolve a small glitch with the software.
"But we made some changes to the car to understand how it's working, and everyone is happy with how it reacts. The main thing is to put mileage on the car, there are lot of parts to evaluate, and there have been two big set-up changes that worked well.
"The basic philosophy of the car is good - at the minute it's good baseline, but we can certainly put some more performance on it."
Team operationally "impressive"
Asked by Motorsport.com how he felt Haas compared to his former Lotus team on an operational level, Grosjean said: "Better than expected.
"It's a brand new team, with brand new people working together, but you have the feeling already that these people have been working together for a long time, which is quite impressive.
"When I left Lotus, I knew what a good group of people that was, it felt like family, but so far I've been very happily surprised [at Haas]."