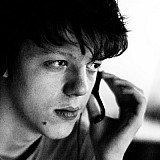 Formula 1's newcomer squad Haas has announced it will forego its original plans to unveil its first F1 car on the morning of the opening day of the pre-season test in Barcelona.
Instead, the new car will be shown off on Sunday, the day before the original scheduled date.
The team's first-ever livery in the sport will be made public at 1400GMT - or 0900 EST, the timezone that hosts Haas' headquarters in North Kannapolis.
This means that Haas' new challenger will launch the same day as McLaren's MP4-31, which breaks cover three hours earlier.
Neither the official name, nor the colours of the Haas car that will be piloted by Romain Grosjean and Esteban Gutierrez are as of yet confirmed.
Gutierrez has been spotted in the Barcelona paddock today wearing grey and white overalls, featuring his Mexican sponsors Claro and Telcel, as well as Haas's red and white logo.