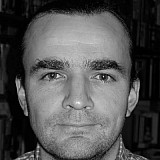 Haas F1 boss Gunther Steiner says the team is still able to manage expectations despite earning unexpectedly good results in its first two races.
Romain Grosjean finished sixth in Australia and fifth in Bahrain, but Steiner stresses it won't always be so easy to earn points.
"I think we are still managing expectations," he said when asked by Motorsport.com. "I think fifth and sixth are a little bit over-achieving, we know that, it's not that we are dreaming now that we are fifth or sixth all the time. But we can aim for points.
"There is no expectation that if we're not in the points we're upset. But every day when we get up we try to get in the points, and then the points will come.
"There will be days where we go away without points, when we are in the midfield. Again, to be fifth or sixth every time, that doesn't happen."
Steiner admits that while the team has got strategy calls right in the first two races, it cannot expect to do that every weekend.
"It's a combination of everybody. It's a combination if the team, you take the data, you take the experience – we've got experienced people. We figure it out, and then we decide on it.
"We did two out two, we didn't do 21 out of 21 yet, we'll mess some up!
"We have to be careful in saying we are now geniuses. In strategy we got two right, which is very good, but we need to get 21 right. We know we'll mess some up as well."
Haas development can match fellow midfielders
Meanwhile, Steiner remains confident that the team can keep up with its immediate rivals in the development race.
"The teams we are fighting, I think they have a very similar development plan like us, We are not competing with the Red Bulls, with the Ferraris, with the Mercedes.
"We are competing with the midfield, which is in our league in development rate, in money rate, so I hope we can keep up with them.
"For sure we will bring developments - how many, we will see. We'll just put them on the car when we know that we have found something.
"We are not desperate just to make parts, put them on, and then find out at the race track it was actually no development, we are the same, but we spent a million dollars. I don't think we want to go down that route.
"And what I think as well is by learning this car we can still go quicker with this car, we haven't discovered everything. Experienced teams, at the second race they have taken out everything they've got. I don't think we have done that, we still have some work to do there."