Get alerts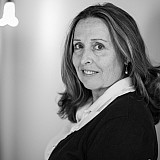 Gene Haas opens the door to a long-term relationship with Ferrari
Haas Automation will sponsor Scuderia Ferrari starting this weekend at Silverstone for the British Grand Prix.
Haas Automation, the largest CNC machine tool builder in North America, will have its logo featured on the lower sidepods of the Ferrari F14 T's of Fernando Alonso and Kimi Räikkönen for the rest of 2014 and 2015 Formula One seasons.
"Haas Automation is a premium brand, and there's no better way to drive that point home than to connect it with Scuderia Ferrari on motor racing's biggest stage," said Gene Haas, founder of Haas Automation, said in a release. "Scuderia Ferrari is F1's most prestigious and decorated team with a large, loyal and passionate fan base. Exposing Scuderia Ferrari fans and Ferrari customers to the quality of Haas Automation CNC machine tools is an important first step to expanding our global reach."
This appears to be the first step in a long-term relationship between Haas and Ferrari. Haas Formula is expected to announce a technical partnership with Ferrari this month. Haas Formula is expected to debut in 2016.
Scuderia
Ferrari
has a long history of success at Silverstone where it earned its first Formula One victory in 1951. Scuderia
Ferrari
boasts 221 race victories, with 16 constructors titles and 15 driver championships.
"We are pleased to welcome Haas Automation as our newest Official Supplier," Scuderia Ferrari Team Principal Marco Mattiacci. said in a release "This agreement strengthens our existing connections with the USA, an important market not only for our company, but also for Scuderia Ferrari, as it is one where the team already benefits from several important partnerships.
"Over the past few months, we have been exploring with Haas a number of potential areas of collaboration, and this agreement is an immediate opportunity that we are pursuing, which proves Haas' interest in Formula One. This collaboration will enable Haas Automation to reinforce its brand awareness and promote its products and services around the world, thanks to the appeal of Scuderia Ferrari and the global reach of Formula One.
"We are therefore delighted to make this announcement, which sees another premium brand join our portfolio of partners. In parallel, but as a separate project, Haas is committed to entering Formula One with its own team, a testimony to the growing appeal of our sport in the USA and on this front, technical discussions are ongoing between us."