Subscribe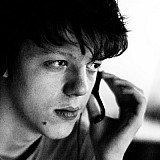 Esteban Gutierrez has confirmed he will have a "clear the air" meeting with Haas F1 boss Gunther Steiner over the team's decision not to re-sign the Mexican for 2017.
Gutierrez will leave Haas at the end of the 2016 season, with the team having announced in Brazil that he will be replaced by Renault's Kevin Magnussen.
Having found out that he would not be re-signed, Gutierrez suggested in Brazil the decision hadn't been made "in a fair way", while Steiner assured he would have a chat with the Mexican driver to give a further explanation over the team's line-up choice.
"I talked with him and in Abu Dhabi I want to sit down with him again and explain when he has calmed down," Steiner said then.
"He's a very clever young man, I think sometimes you need to explain motivations - and there's never a problem.
"Even when you part company, you can still be friends. We don't need to always fall out, sometimes we agree to disagree in life, but we still keep on it."
Steiner's comments were made prior to the grand prix in Brazil, during which him and Gutierrez had a falling out in the Haas pit garage in front of the cameras after the Mexican had retired from the race.
However, two weeks on in Abu Dhabi, Gutierrez again insisted that there were no lingering issues between himself and his team boss - and that the meeting Steiner had talked about in Brazil was still on the schedule.
"We have that in the agenda. It's going to be an interesting talk, to clear a bit the air," Gutierrez said.
"There's no problems - I mean, you saw something happen in Brazil, but it was just the wrong moment, it's not that something was going on, there's no story behind that.
"It was not the best way to react from both ways, but sometimes those situations bring you to some emotions and that's the reality. We learn from that.
"I think it will be a very open talk, a very honest one, just to finish off with a good relationship. At the end of the day, they gave me an opportunity to drive for them in their first season - and I feel very grateful with Gene [Haas], with Gunther, and especially with all the people working together [with me].
"I think we all made a great effort even though it was a very tough season to handle.
"It will be interesting to sit down with Gunther and hopefully we can be very open between each other, because at the end of the day, to know the reasons behind [the decision], it helps a lot for the future."
Additional reporting by Oleg Karpov