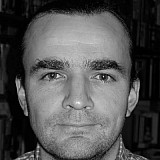 Esteban Gutierrez is hoping his Formula 1 future will be decided by this weekend's Abu Dhabi finale.
The Mexican and his management have been talking to Manor for some time, but with Felipe Nasr's place at Sauber not yet secure, an unlikely return to the Swiss team could yet be possible.
Gutierrez drove for Sauber in 2013-14, but left for a Ferrari reserve role at the end of the latter season amid some acrimony.
Gutierrez realised that the team had a surplus of potential drivers for 2015, while the team also expressed some frustration over its relationship with his sponsors.
However, he has been trying to rebuild bridges with team boss Monisha Kaltenborn.
"There's a lot going on," Gutierrez told Motorsport.com. "By the time I arrive to Abu Dhabi I expect to know what I am going to do. You know one of the two places available [Manor], so let's see how that progresses.
"I met Monisha [on Sunday morning in Brazil], and everything is fine. She likes the Mexicans and I think she probably needs the Mexicans. It's a good team.
"Obviously there were some situations in the past, but what is done is done, and the past is the past. There's always an opportunity to make things right. Let's see how things progress from now on."
Gutierrez insists that he won't look outside F1 until all avenues are exhausted.
"Exactly, my priority is to stay in F1. There is unfinished business in F1. As you can see I have everything to be there. It's really annoying not to have shone on paper, and I'm hungry."
However, he would rather race elsewhere than be on the sidelines in F1, as he was with Ferrari in 2015: "I wouldn't really target to be a reserve driver, I would like to drive. That's what I like doing. Competing is what I enjoy most."