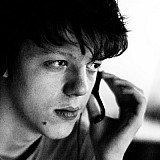 Ferrari test and reserve driver Esteban Gutierrez has labelled his two year Formula 1 stint at Sauber as the "most difficult in his career."
The 23-year-old Mexican graduated from GP2 in 2012 spent two seasons in F1 with the Swiss team and made the points on only one occasion - in the 2013 Japanese Grand Prix.
"When you get to F1, you have to prove you have the talent," Gutierrez remarked.
"But it was not easy to cope with the things happening around the sport, the team. So it was challenging for me to have a smooth transition.
"The first year, me being a rookie, I was able to be competitive sometimes and it was good inside the team.
"The second year, with the change in regulations and everything, was very frustrating. The car just wasn't there."
2014 was the first year in Sauber history that the team didn't score points, with neither Gutierrez, nor teammate Adrian Sutil breaking into the top 10 all season.
"There were a lot of people from Ferrari in the team, they knew about the work I was putting into the situation, so that gave me the opportunity to come here. In many ways, to the outside world, it looked really bad - and it was - but inside, there were lots of things happening that were positive.
"But unfortunately, I wasn't able to improve - I was probably at the wrong time, wrong place."
Working with two world champions
Gutierrez spoke well of Ferrari's current driver lineup, saying Sebastian Vettel and Kimi Raikkonen were "different characters, but both really good.
"One is very detailed, he gives feedback in a detailed way. It takes more time, because he's explaining everything very precisely.
"The other one is more quiet, but when he does speak, he's always straight to the point.
"In terms of qualities, they're both very competitive but they work very well together. And I'm very grateful because both of them have been very open to me, very nice."
Haas rumours
Often linked to a race seat in the emerging Ferrari-engined Haas F1 team, the Mexican was ambiguous in his comments.
"With my experience in Sauber, I know the progression of the Ferrari power unit, how it's been from past to present," he noted.
"There are options, but I have a vision - from the decision that was taken not to continue with Sauber. I'm sticking with that vision and betting on it."
Interview by Oleg Karpov