Get alerts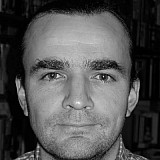 Esteban Gutierrez says he is not ready to announce his future plans yet, amid speculation that he will drive for the Haas F1 team next year.
The Mexican, who has been Ferrari's reserve driver this season, has been the man linked to the other Haas seat alongside Romain Grosjean.
Haas will announce at least one of its drivers next Tuesday in a press conference.
The decision which was made at the end of last year was pretty risky.

Esteban Gutierrez
"It's not the right time to announce my plans for next season yet," said Gutierrez. "We are working very hard, for the moment things are going positively, but still we need to wait and see.
"Of course, this is no secret, my intention is to be racing. As I said I put all my bets to go through a different line.
"The decision which was made at the end of last year was pretty risky, but things are going in a positive way. It's a matter of patience."
Gutierrez says he has learned a lot from his season at Ferrari, despite his limited time in the car.
The Mexican has conducted just two test days in Spain and in Austria, but has spent a lot of time in the simulator and with the team on race weekends.
"So much, if I bring you the whole list it will probably take two hours to do the interview!" he said when asked by the BBC what he'd learned. "It's been a great experience.
"I feel very grateful that Ferrari has adopted me and given me this opportunity to be here, having the reference of two world champions, the best mechanics and engineers, an amazing team principal. I learned a lot from him as well."