Subscribe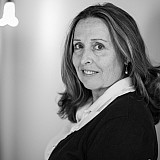 Haas F1 team principal Guenther Steiner discusses the company's progress.
DAVIDSON, N.C. – Haas F1 Team expects to move into its new European facility by the end of this month or early February.
Although Haas F1 will still call Concord, N.C. home, the team purchased the former Marussia factory in Banbury, Oxfordshire, England to provide the company with a U.K. base in order to finish and ship cars to the circuits on the F1 schedule.
Haas F1 team principal Guenther Steiner has he's "confident" that the organization will be ready for competition in 2016.
"Everything is going to plan," Steiner said. "We're close to moving into the building. We're working quite closely with Ferrari. We have to. They have the knowledge and we want to build our knowledge up. They are a good partner.
"We're starting the design of the car soon. We're just executing the plan and it's going well.
"There's always a last minute rush and something that might be a problem, but that's racing. We need to have a good team in place to overcome those hurdles. But there's no doubt that we'll be on the track in 2016.
No Marussia bail out
Despite rumors of Haas Formula 1 looking to save the Marsussia teams, Steiner says, "there's no involvement from Haas."
"We will be buying the building, we might buy some testing equipment they got there but nothing of substance.
"We didn't buy the sign or any of the IP (Intellectual property) rights. That was also a rumor in the press, that we bought the IP rights of their 2015 car. That's not right. We're developing our own car."           
From the sidelines                                                                        
Currently, Steiner is spending about one-third of his time in Europe "just to keep up on things". He will attend the test at Jerez, Spain next Sunday to get a feel for what the team can expect moving forward and what it takes to prepare for a new car launch.
Haas F1 has already hired around 50 employees and hopes to announce a lead designer soon. Still, Steiner doesn't expect to have a car on the track for testing until January 2016.
"We're not having a car before everyone else," Steiner said. "We don't want to. It doesn't make sense. You build a car which is obsolete before you finish it. You try to build a car as late as possible to get in as much of development beforehand.
"If we build a car just for testing, we spend a lot of money and time but it's worth nothing because we could be developing at the same time. So we'll be testing in January '16 like everyone else."
Behind the wheel
As for drivers, Steiner says there's been no "serious discussion". Nor have they spoke to Ferrari about enlisted a junior driver such as Raffaele Marciello, who will race GP2 Series cars for Trident Motorsports in 2015.
Steiner says the primary goal is to first build the car and then figure out "who fits in it."
There's a lot of drivers out there. We haven't started to look at it because we want to see where the market is going and what we can get.

Guenther Steiner
"It's quite a difficult decision," Steiner said. "And we don't know who is on the market in four months-time. There's a lot of drivers out there. We haven't started to look at it because we want to see where the market is going and what we can get. Then we'll decide what we're doing. There's no urgency to decide on a driver. We want to see how the drivers are doing, who is without a contract and we'll leave that decision to the third quarter of this year.
A competition forecast?
Team owner Gene Haas has said he hopes the team to be competitive in 2016. Steiner would not predict Haas Formula's performance the first season, other than to say Haas F1 will run "the best we can".
"It's difficult to anticipate where you will line up because you don't know how strong the opposition is, you know," said Steiner. "For example, if you said, 'we want to line up with Williams a year ago when they were eighth or ninth in the championship,' and all of the sudden they are third. It's difficult to make a judgment. I don't know how strong the people are.
"Again, we want to be respected. We will do the best we can and wherever we line up, we line up. We will not be an embarrassment. That is what we want. I'm confident about that."