Get alerts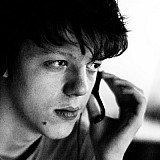 Haas Formula 1 driver Romain Grosjean has announced that he will mentor Renault junior Louis Deletraz.
Grosjean, who has been part of the French manufacturer's factory team in the past and left for Haas on the verge of Renault's return to the Enstone squad, will support fellow Geneva native Deletraz.
The 18-year-old young driver, son of ex-F1 man Jean-Denis Deletraz, won the Formula Renault 2.0 NEC title last year along with finishing runner-up in the Eurocup FR2.0.
As a result, he has secured a spot in the new Renault junior programme and will be supported by the French manufacturer as he enters Formula V8 3.5 with Fortec in 2016.
"He kind of has the same route that I followed," Grosjean said. "He's living in Geneva, he's Swiss, I'm half-Swiss.
"He's joining the Renault programme, now going to 3.5 which is an important category and will be an important year for him.
"I had the chance to have the same with Jean Alesi when I was younger, he was living in Geneva so we were always going hiking in Chamonix together. I think that was actually very useful and I thought, 'why not do the same?'
"If I can be not 'the old guy that just gives him advice', but like a friend that can help him because I've been through quite a bit [myself], that'll be quite cool."
Deletraz, meanwhile, said: "We've been training together already and that's quite important for me, cause he knows a lot - and I was never in a professional environment with a real coach or anything.
"There's nothing really specific - just, if something comes to my mind and there's anything I need to ask, he will probably know it, and that's the important thing."
Same school
Deletraz also revealed that him and Grosjean went to the same school - and that he first reached out for the Frenchman's help when he was in the middle of final exams.
"It started when I was in school - we were in the same one, he went before me obviously," Deletraz said. "When I contacted him, I was afraid of everything, I had three championships, school, it was too much for me."
Grosjean added: "As I knew Jean-Denis, we exchanged a few texts, he said 'can you chat to Louis, he's doing his final exam', so I phoned him up.
"Good thing he was in the same school so there were the same teachers and they already knew - 'oh my goodness, another racing driver, bloody hell'."
Additional reporting by Jonathan Noble