Subscribe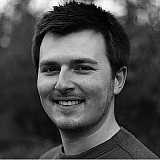 Romain Grosjean says his Haas Formula 1 team must quickly get on top of its brake-by-wire issues to keep preparations for its maiden season on track.
The Frenchman caused three red flags on Thursday, the first of which came late in the morning when he locked up and ran into the gravel at Turn 4.
He then suffered a high-speed spin at the first corner in the afternoon, ending up in the gravel, before coming to a halt at Turn 10 the dying moments of the session.
Grosjean explained that the problems, which followed a fuel system issue and turbo failure over the last two days, were related to the brake-by-wire system that was introduced to the sport in 2014.
And he stressed that a quick fix was required if the team is still to hit the ground running for its grand prix debut later this month in Melbourne.
Describing the Turn 1 incident to media at the end of the day, Grosjean said: "[It was like] someone pulled the handbrake at the end of the straight!
"I wasn't 100 percent confident when I braked for Turn 1 when I got back on track, I probably braked 20 metres earlier than I should have.
"This a very complicated system, and as the car is going quicker this week we are finding more issues with that system.
"So we really need to get on top of things, because it's hurting us in terms of preparation, performance and setting up the car."
Overnight update
Grosjean was nonetheless optimistic that the braking issue would be solved in time for his final run in the VF-16 on Friday.
"Hopefully overnight we can do a big update," he added. We have really seen today what's the problem and for tomorrow hopefully we'll have a fix.
Despite the drama, Grosjean still managed to complete 78 laps of running on his return to the cockpit, albeit setting the 12th and slowest time.
"On the aero side, the chassis side, everything feels pretty much the same [as last week]," he said.
"We made long stints this morning, the tyre degradation was good, everything felt good, that was the positive of the day."
Additional reporting by Benjamin Vinel