Get alerts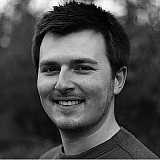 Romain Grosjean admitted that it "would have been difficult" for him to finish on the podium in the Belgian Grand Prix had it not been for Sebastian Vettel's spectacular tyre blowout.
The Lotus driver had closed to within a second of the four-time champion in the fight for third when Vettel's right-rear tyre disintegrated in spectacular fashion on the penultimate lap.
Speaking after the race, Grosjean was willing to concede that good fortune had played a part in his first top three finish since the United States Grand Prix in 2013.
"It would have been difficult, but not impossible [to pass Vettel]," said the Frenchman. "We had saved some strong engine power for the last two laps, and I was getting closer and closer.
"It was a scary moment when his tyre blew out, and it's not the way you want to get to P3, but sometimes in life things go your way and that was the case today."
Team had predicted fifth at best
After qualifying fourth, but being demoted to ninth on the grid for a gearbox change, Grosjean added that the team's most optimistic pre-race assessment was a best finish of fifth.
"Yesterday's qualifying was really good but we never thought about coming that high [in the race]," he said.
"A very optimistic strategy was giving us P5, so we were really satisfied with P4 anyway. But my engineer was giving me a big push on the radio to get to P3!"