Subscribe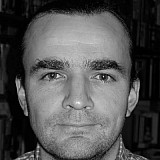 Gene Haas says Romain Grosjean will need to "show maturity" in his driving style to help Haas achieve its goal of scoring points in its debut season.
The American team boss also says that he's confident Romain Grosjean was the perfect choice to lead F1's newest team in its first season.
"There are a lot of really good drivers out there so that made it difficult," Haas told Motorsport.com.
"But we wanted to have an experienced F1 driver, and Grosjean fit that to a T.
"I look at the other top F1 teams and their drivers are typically more mature. There are places for rookie drivers, but not in a rookie team.
"I think both [Grosjean and Esteban Gutierrez] fit well. Obviously a world champion was probably not going to join a start-up team, that wasn't going to happen.
"At the same time neither won of them has won a race, so they are very hungry. This is their opportunity to prove that they can win races"
However, for this upcoming season, Haas stressed that Grosjean will need to adapt his driving to the team's strategy.
"We need Romain to show some maturity in how he drives, because our strategy is to score points – we're not here to win titles or anything.
"I think it's a different strategy to what the big boys will be doing."
Watch our Australian Grand Prix video preview...