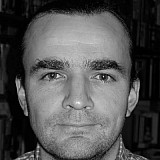 Romain Grosjean will continue to drive for the Lotus team in 2015 as it embarks on its first season with Mercedes-Benz power.
Romain Grosjean has finally been confirmed at Lotus for 2015, alongside Pastor Maldonado.
The Frenchman said in Brazil that the news would be made official during the weekend, and during the week after the race he Tweeted confirmation only to delete it.
Speaking on Facebook today he said: "A few days before the last Grand Prix of the season, I am very happy to announce that I will be a Lotus F1 Team driver in 2015! We are already working on the development of the new car and I am confident that next season will allow us to fight again for podiums! A huge thank to all of you for your support."
Team boss Gerard Lopez said: "You really learn something about a driver when they have the chips against them and Romain has delivered impeccably in 2014 despite the very big challenges he has faced. We know that Romain will always get the most out of the car at his disposal, which is why we can't wait to harness his potential with Mercedes-Benz power in 2015."