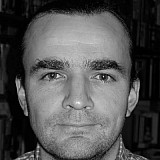 Manor Marussia finally made it onto the track in Malaysia as both Will Stevens and Roberto Merhi ran the revamped car for the first time in free practice at Sepang.
The pair completed 34 laps between them, with Stevens beating the 107% margin by a second, but his teammate lost track time after a spin into the gravel in FP2.
"It was very promising," Manor CEO Graeme Lowdon told Sky. "It's great to be back on track, it's where the team belongs, the heart of this team is racing.
"It feels so much more comfortable to see the cars back on track. Roberto had a little hiccough but it's a long season and I'm sure we'll have a few hiccoughs.
"It actually went better than planned. As you know we had a few gremlins in Melbourne which stopped us doing what we wanted to do, and so it was nice to be here and have a relatively trouble-free time.
"We lost a bit of track time with the spin, but in terms of everything else, we crammed an awful lot in to what was effectively the first day of running the cars on the circuit.
"A lot of the problems that you will have seen in pre-season testing we had to cram that into a pretty short space of time. I'd say we were pretty happy."
Creditors "are behind us"
Asked about the small payment seen by the team's creditors, he said: "Most of them are either here or we're still trading with them.
"The business situation in any company is always a lot more complex and it's quite difficult to summarise it, but a lot of the creditors that we've had to work with to be here are behind us.
"We wouldn't be here without their support. Those cars are running round the track and we're doling business, hopefully profitably for those that are involved, and that was the objective.
"That was how to get a better situation for everybody going forward."