Subscribe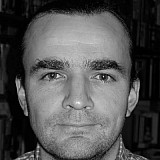 Formula 1 drivers have agreed to work together to get closer to the fans, with their plans due to be unveiled at the Monaco Grand Prix.
Their ideas were discussed at today's meeting of the Grand Prix Drivers' Association (GPDA) in Barcelona, and more details will be revealed in Monte Carlo.
Speaking to Motorsport.com, GPDA chairman Alex Wurz said: "We always said that we are primarily for safety. But we're also for the fans of the sport, and we want to connect to them in a more interactive way. And that's what we're planning.
"I think in Monaco we'll be able to say much more and give details on what we're going to be doing."
Asked if he could be more specific about what the plans were, he added: "Let's put in this way, we're not going to write postcards to the fans, because of the carbon footprint!
"Obviously speaking about physical interaction with fans on race weekends, that's something that has to go via the team, the promoters and Bernie. That's not our part of the business cake.
"I think everyone here knows that the sport is here because of the fans, and we're going to connect in the way we can and the way we want to do it. I think Monaco will be interesting."
No political agenda
Wurz says he isn't worried about the GPDA facing problems in moving away from its traditional area of safety.
"We are not getting into someone's territory," he said. "The GPDA is not at all political, the GPDA does not do anything like that.
"I think we have millions of fans around the world, and why shouldn't we connect with them in a more appropriate way. The meeting was also with the non-members. It's cool, and you'll see more in Monaco."
Meanwhile, Romain Grosjean said on Twitter: "Great GPDA meeting today! At the MonacoGP we will announce big plans on how to properly connect with you, the fans."
Wurz and others have been promoting the #racingunited hashtag.