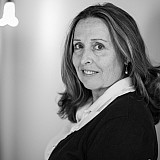 It's been officially confirmed that NASCAR Sprint Cup team owner Gene Haas has been granted a Formula One license by the FIA.
DARLINGTON, S.C. – Gene Haas received official notice from the FIA on Thursday that they have granted him a Formula One license.
"Obviously, we're extremely pleased to have been granted a Formula One license by the FIA," Haas said in a release. "It's an exciting time for me, Haas Automation and anyone who wanted to see an American team return to Formula One.
"Now, the really hard work begins. It's a challenge we embrace as we work to put cars on the grid."
Haas formed Haas Automation in 1983 and entered NASCAR's Sprint Cup Series in 2002. After partnering with Tony Stewart and changing the name of the operation to Stewart-Haas Racing, he won a title a decade later with Stewart behind the wheel.
Although he has not ruled out campaigning a F1 team for 2015, at Fontana Haas said time was of the essence to build an operation that could compete next season. A press conference is expected to address some of the particulars on Monday.
Still, he expressed his gratitude to FIA for their approval.
"I want to thank the FIA for this opportunity and the diligence everyone put forth to see our license application come to fruition."