Get alerts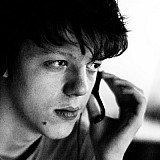 Red Bull junior Pierre Gasly reckons a Toro Rosso seat will be up for grabs in 2017, and intends to make the jump to Formula 1 with the squad.
Gasly, 19, joined Red Bull's young driver programme in 2014 and finished runner-up to Carlos Sainz in Formula Renault 3.5, before moving to GP2 and taking eighth place in his rookie season.
While the Frenchman has confirmed he is yet to finalise his plans for this year, he is set to stay in GP2 for a title challenge so as to put himself in prime position for an F1 drive the year after.
"Nothing is signed yet, but the objective is to do a second season in GP2 and win the championship," Gasly told Ouest France. "I know I am capable.
"It will be all the more important for 2017, when there will be places at Toro Rosso in Formula 1 - and I intend to be there."
Gasly ran with Prema and Russian Time in the post-season GP2 test at Yas Marina, while his previous team DAMS has already signed Alex Lynn and Nicholas Latifi for 2016.
The waiting room for F1
Despite a number of accolades accrued over the past two seasons, Gasly has not won a race since his September 2013 Formula Renault 2.0 triumph at Paul Ricard.
His rookie GP2 campaign was a mixed affair, with none of the Frenchman's three pole positions yielding a long-awaited win.
"Mentally, it's not been easy," Gasly said. "At one stage, you tell yourself 'It can't get any worse', and boom – another problem pops up.
"We knew GP2 would be difficult, it's the waiting room for F1. But when it's difficult, you learn."
Asked whether he feels ready to compete in F1, Gasly said: "If I was asked to drive tomorrow, I think I would be. GP2 is great preparation for F1, especially in terms of tyre management.
"I should be able to progress even more, and another season in GP2 will only make me stronger."