Subscribe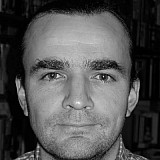 Felipe Massa will start third for his home GP Sunday.
Felipe Massa gave his countrymen something to cheer when he qualified third for his home Grand Prix, but the Williams man was left frustrated after problems cost him a shot at putting the pressure on Mercedes after looking quick earlier in the session.
Massa was late leaving the garage to start his final run after the team struggled to get his engine started, and thus got caught out by traffic. Nevertheless, he has a chance of stealing a sensational home win if Mercedes trip up in any way.
Massa comments
"Very emotional to be here in Brazil and to have a competitive car, to start in the top three," he said. "I didn't use everything I could from the car because I just got a lot of traffic, a lot of problems on my last set. We couldn't leave the engine on, so it was a lot of problems to leave the garage, so I left in the last moment with a lot of traffic around, with Magnussen.
We were just losing in the second sector which is where you need more downforce

Massa on qualifying run
"So I couldn't improve my lap time and everybody was improving a little bit on the second set and I was not going to improve maybe enough to beat them but maybe to get very close. So it was very tight between the team-mates. It was very tight between them and very tight between me and Valtteri. But I think that's a good thing. I'm so happy and I hope that it's just the beginning and the start for tomorrow, a good result for us as well."
Regarding his prospects he said: "The car is good. I would say the car is competitive and we need to understand how the tyres will behave tomorrow in the race. The weather as well  – but I think… I will try everything I can for my best race. I really hope that it can be possible to have some opportunity.
"I think we were very fast last sector but even also in the first sector. We were just losing in the second sector which is where you need more downforce, and it's pretty clear what we're missing a little bit during the championship but it's also true that we have a good car.
High hopes for race
"We have a competitive car and I don't know if we will have the chance to be more competitive than Mercedes tomorrow but I hope we will have the chance to be in front of at least one of these guys and I will do everything I can. We know that this race is very important for us and for me, as a Brazilian, and therefore these people as well who are watching and supporting me, so I will try everything I can."