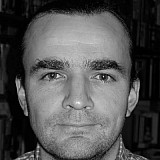 Sebastian Vettel says Mercedes' advantage over Ferrari is still there following the first practice sessions for the Spanish Grand Prix.
Vettel finished FP2 in Barcelona in second place, but a 0.4s gap to the pacesetting Mercedes of Lewis Hamilton shows that Ferrari still has some work to do.
Vettel hopes that the Ferrari will be better on Saturday.
"I think we can improve the car, yes. The gap was around four tenths, but a bit more if you look at the whole day. I haven't seen the long runs, but the gap is still there, that's the bad news for us."
In fact he had a moment on his best lap: "Yeah, I did, but I think everyone had quite a bit of a slide. Maybe it was not a perfect lap – I hopefully saved that for tomorrow. Maybe we could have got a bit closer. I don't know if Lewis's lap was perfect. With the conditions today everyone was sliding so much, it's quite normal."
Vettel said the track was slippery today, which made life difficult for everyone.
"I think overall it was fairly straightforward," said Vettel. "The medium is the faster tyre. It was pretty slippery today for all the cars, you saw that everyone seems to be a little bit all over the place, unfortunately grip seems to be pretty low.
"It's nothing abnormal. Obviously we've seen that across many years now when we come from the winter, usually in the summer the track is quite a bit slower.
"It always helps when cars go around, but everyone covered a lot of laps today. It will improve, but I think largely conditions will remain the same. They say it's a bit cooler on Sunday, so maybe that helps everyone."