Get alerts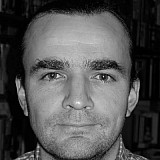 Mercedes has confirmed that Lewis Hamilton and Nico Rosberg will both have new power units in Canada this weekend, after their original 2015 units were used for the opening six races.
However, as the manufacturer has yet to use any of its development tokens, they will be of the same specification as the previous units.
The likelihood is that Mercedes will use the latest units for Canada, Austria, Britain and Hungary – and then deploy an upgraded version for either Belgium or Italy, after the summer break. Mercedes still has seven tokens to use.
In contrast, Honda and Ferrari have used two and three of their tokens respectively for Canada.
"We will bring new power units to this event, the second units of 2015 for each driver," said Paddy Lowe.
"Our first power units were used for six complete race weekends, an incredible achievement by the team at Brixworth that saw both achieve total mileages of over 4,000 km.
"We suspect our competitors may also bring new power units, which this year may be upgraded in-season using development tokens, so it will be interesting to see whether and how the 'balance of power' is shifted this weekend."
He added: "The Montreal track is hard on the whole car, not just the engine and brakes, so we are concentrating our efforts to get two cars to the finish, something we did not manage last year.
"We take nothing for granted performance-wise, either; the uniqueness of the track means that there will be a lot to get right if we are to bring home the top prizes."