Subscribe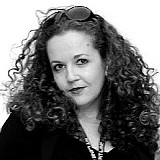 Although there are a number of issues with the sport right now, there are some positives.
While there can be no denying that the sport has its issues, there is still much to celebrate about Formula One in the coming year.
The regulatory oversight that has allowed for in-season engine development has a serious plus-side: thanks to ongoing development, power units will be an on-going topic of conversation (and source of publicity) as the season progresses.
Engine unfreeze
Once it had been established that it would be a one-horse engine race with Mercedes on top, talk of 2014's revolutionary new power units turned to complaints about noise and political rumblings surrounding Ferrari and Renault's attempts to find regulatory room to play catch-up.
This year, with power unit homologation dates flexible for most entrants, there will be an increased focus on the work done to improve power and efficiency. As upgrades prove their worth on track and unit homologation timing becomes part of big picture strategy, the hybrid power units will prove their worth to fans and should attract attention from the wider public.
What they achieved
For what Formula One achieved in 2014 was sensational. To maintain similar average speeds - faster in straight lines and slower in corners - and power while reducing fuel consumption by a third is impressive. Not enough was made of that this year, and thanks to the FIA's decision to allow in-season development of a sort, we have created a situation in which the positive power unit story will be free to write itself.
Stories to look out for
On track, there are interesting stories aplenty to look forward to: How will Sebastian Vettel fare in the move to Maranello? How will James Allison's Ferrari fare in competition? Will McLaren return to the front with Honda? Will the McLaren-Alonso relationship run smoothly? Can Williams keep up with their exponential rate of improvement? Then there's promising talent to keep an eye on, with Max Verstappen leaping from F3 to Toro Rosso and Daniil Kvyat joining the big leagues at Red Bull.
Mexico returns to the schedule
The season also brings a new - old - venue in the shape of Mexico, with all the attendant excitement that the return of a long-lost grand prix brings. Recent years at the Circuit of the Americas have made Mexico's on-going devotion to Formula One perfectly clear, and if Force India can repeat 2014 in the performance stakes the fans will have a competitive hometown hero to cheer on in the form of Sergio Perez.
Virtual Safety Car
The march to improve safety standards moves steadily onwards, with the introduction of the virtual Safety Car. Designed to be used when double-waved yellows are in place and there is potential risk to officials and drivers, but when conditions do not merit a Safety Car, the system was conceived following Jules Bianchi's Suzuka crash. Drivers will be expected to run above minimum times set per marshalling sector, meaning that speed will be controlled around 20 times per lap.
There were other repercussions from October's Japanese Grand Prix, with Sepang International Circuit boss Razlan Razali telling Reuters this week that F1 boss Bernie Ecclestone was now amenable to moving the start time of the Malaysian Grand Prix so that the race no longer began at what the paddock jokingly refers to as 'monsoon o'clock'.
Formula One has the opportunity to tell a wealth of positive stories in 2015, but in order to focus on the good news we must also ensure that the utmost is done to rectify the bad.