Subscribe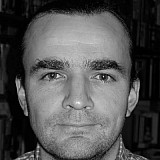 Formula 1 teams have agreed to bring forward the first 2016 test in Barcelona by one week, Motorsport.com can reveal, as a response to the revised calendar issued by the FIA.
The original plan had been for the first test to take place from March 1, with the season opener having been set for Australia on April 3.
But with Bernie Ecclestone having elected for a calendar reshuffle to bring forward the Melbourne event by a fortnight to March 20, the teams have had to respond.
February launches
It has been agreed that the first test will now take place in Barcelona on February 22-25, a week earlier than before.
The second test will take the dates that had been first proposed for the opening run - March 1-4.
With only two pre-season tests allowed in the regulations, the final original test scheduled for March 15-18 has duly been cancelled.
The gap between the first test and the first race has shrunk by a week, so teams will have to run different production schedules than they had been expecting to.
In-season plans
F1 teams are continuing discussions about in-season testing next year, as they look to work on car development and early running of 2017 concepts.
It is looking likely that the first in-season test will take place after the Spanish GP, while the second will potentially actually be post-season, after the Abu Dhabi season finale.