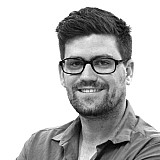 The Formula 1 season is set for a later start in 2016, with the opening race in Melbourne shifting to an early April date.
The race will be held over the first weekend in April next year, meaning it will take place after daylight savings time has finished in Melbourne. As a result, the race is unlikely to be a twilight event, with a shift back to a more traditional afternoon time slot expected.
While an exact start time is yet to be confirmed, Australia will definitely still be the season opener next year.
"It's fantastic that Melbourne will again play host to the opening round of the FIA Formula 1 World Championship," said Australian Grand Prix Corporation CEO Andrew Westacott.
"Over the past 20 years Melbourne has become synonymous with the start of a new Formula 1 season, and we look forward to again welcoming all the teams and drivers to our great city in 2016.
"The new date will see an earlier start time, and fans can expect the same great on-track action and off-track entertainment across the four days."
The Australian Grand Prix has been traditionally held in March since shifting from Adelaide to Melbourne in 1996, the only exception being the 2006 race, which was run in April to avoid a clash with the Commonwealth Games.