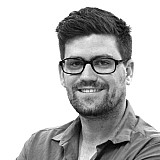 Former Formula 1 driver Sebastien Bourdais says the series has squeezed the life out of its circuits, even claiming that Monaco is a "parking lot".
Bourdais, a multiple winner in American open-wheeler racing and former Toro Rosso driver in Formula 1, claimed that F1 has ruined many of the world's circuits after winning the IndyCar race in Detroit last weekend.
"It's challenging [racing] on concrete. Driving in the rain at Detroit, it's tougher than any Formula 1 track, including the streets of Monaco," Bourdais said to the Detroit Free Press.
"F1 has ruined every track. They have taken the character out of them, made them vanilla. It hurts me. Monaco is now a friggin' parking lot with a couple of turns."
Bourdais went on to say that while IndyCar has less money, it does have the better racing product.
"Too much in Formula 1 is all about the wrong reasons," Bourdais added.
"Money and position — it is not about the racing.
"In IndyCar, no one makes money. It's just great, pure racing."