Get alerts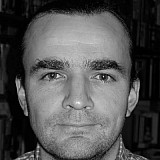 Michael Schumacher's former Ferrari race engineer Chris Dyer has joined the expanding Renault Sport team as head of vehicle performance group, underlining that the Enstone team is on a serious recruitment drive.
The Aussie first entered motorsport with Holden in V8 touring cars in 1992 before his TWR connections saw him transfer to Arrows in December 1996, initially as performance engineer.
He worked with the likes of Damon Hill and Jos Verstappen, latterly as a race engineer, before moving to Ferrari in January 2001.
He was Schumacher's race engineer for the successful title campaigns in 2003 and 2004, and then worked with the German's replacement Kimi Raikkonen, helping the Finn to the 2007 world championship.
Dyer became chief race engineer in January 2009. However, he carried the can after Fernando Alonso lost the 2010 title with a bad strategy call at the 2010 Abu Dhabi GP, and later Pat Fry took over his role.
He officially left Ferrari in August 2011.
He joined the BMW DTM programme as chief engineer in November 2012, a job he held into leaving for Renault.
Renault F1 engine chief Rob White has taken on new responsibilities, and will now report directly to chief technical officer Bob Bell.
Meanwhile, Ayao Komatsu, who previously held a senior engineering role at Enstone, has moved to Haas.