Subscribe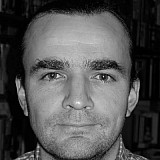 Former F1 driver Marc Surer has suffered a punctured lung, two broken ribs and a broken leg in a horse riding accident.
Surer has been a keen showjumping enthusiast since retiring from driving.
The former Ensign, ATS, Theodore, Arrows and Brabham driver posted the news on Facebook, along with a photo.
He showed he has maintained his sense of humour by adding that "The horse is doing fine!"
The 63-year-old Swiss driver, who started 81 grands prix between 1979 and 1986, had two serious F1 accidents, injuring his ankles at Kyalami in 1980 and his legs at the same venues two years later.
His driving career was ended by a rally accident in 1986.