Get alerts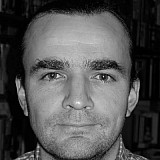 Force India deputy team principal Bob Fernley believes that the team must target beating Williams next season, given that the Grove outfit is also a Mercedes customer.
Formally securing fifth place in the constructors' table in Brazil means Force India has achieved the best championship placing of its seven-year history this season.
It had previously finish sixth on three occasions, although under its previous identity of Jordan the Silverstone-based team finished as high as third in 1999 and fourth in 1998.
This year's result gives the team guaranteed extra funding from FOM for next year, while more useful support will come with the Aston Martin deal, if and when it is confirmed.
"It does show that there has been a genuine step-up," Fernley told Motorsport.com. "Our powertrain is probably the best in the business, so I don't think there are any issues there.
"And I think chassis-wise we are a genuinely top four or five car. To take the next move into the top four requires another step, but we've got the assets to do it today.
"What we have to look at is setting our sights on competing with Williams, because they are a similarly-funded team with similar assets, albeit a bit more in-depth because of the amount of investment they've put in over the years.
"Clearly we want to close down on them. I think we've been chipping away at them over the second half of the season."
Fernley says that switching the wind tunnel programme to the Toyota facility in Germany was a key factor in this year's performance, and he stresses that it was important to get that transition out of the way well before teams start preparing for major aero changes in 2017.
"It's the result of enhancing the aero programme in Germany," he said. "I think you're seeing the results of that coming through now.
"For us it was very fortunate to do it last year, because this year it would have been very difficult with the new regulations coming in 2017. We just got the timing right for the first half of the season."
In the short term, confirmation of fifth place will also allow the team to do a little more development work at the final weekend of the season.
"I think it allows as more freedom for Abu Dhabi," added Fernley. "I think you can afford to do a little bit more testing work in the sessions and things like that.
"Whenever you do testing in FP1 and FP2 sessions you tend to compromise the race set-up or the qualifying set-up."
Regarding the status of the Aston Martin deal, he said: "I don't think we can offer a better package to Aston. The decision now is between their shareholders and the Force India shareholders."