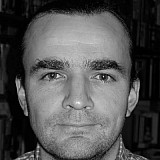 Force India deputy team principal Bob Fernley believes its result in the Australian Grand Prix shows its push towards reliability paid off.
After its new car failed to appear until the final Barcelona test, Force India was always going to be up against it in Australia, but good reliability worked in the team's favour, and Nico Hulkenberg and Sergio Perez finished seventh and ninth in Melbourne.
The seven points were a welcome boost given that the team acknowledges it is far behind in terms of developing the car.
"Coming into Australia we knew we had a late start and we had some issues in terms of performance," Fernley told Motorsport.com.
"And the whole purpose was to get that reliability right so we could take these opportunities.
"And I think we took those opportunities very well. The team did a great job, they kept everything on the straight and narrow, they delivered what they needed to deliver given that we've not quite got the performance.
"I think that's testament to the quality of the team, that they're not downhearted, they dig in, and they get it back to where it needs to be.
"It's great for us because we had a tough old winter and it's nice to get some points in the first race when you know that you've got three or four races where you're going to be struggling."
Fernley admitted that the team's traditional rivals Sauber and Toro Rosso both look strong this year.
"No question, but it's a long season, and as we've seen many times if you can get in a strong second half of the season you can still turn it around.
"Really the key is not to lose too much in the first part, and Australia was a very good start.
"The plan is that we take the pain for a little longer, and get a much bigger benefit when we do put possibly a 'B-spec' onto it.
"There will still be issues in the first few races, and yes it might be difficult to get into the points, but if there are opportunities there, I think Force India will get them."