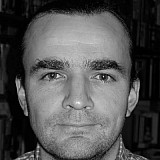 Force India deputy team principal Bob Fernley says his outfit has exceeded expectations, even before its B-spec car makes it debut in this weekend's British Grand Prix.
The Silverstone-based team knew that the start of the season would be difficult, especially as the launch car was finished late after delays because of financial issues.
But after a good result at the Austrian Grand Prix moved it up to fifth place in the constructors' championship, it is heading to its home race in a bullish mood.
"Austria was a strong weekend," Fernley told Motorsport.com. "It delivered what we were hoping to get out of it – probably a bit better in some ways, because other teams couldn't quite deliver on their potential.
"Our fight wasn't with Williams, it was about making sure we delivered the championship position.
"To be in fifth place in the championship at the end of eight races is a great achievement from the team."
Fifth place a dream
Fernley admits that when the season started in Australia he would not have predicted that the team would be as high as fifth as it approached the mid-point of the campaign.
"I think I would have ripped your arm off! You have to give credit to the team across the board, the race team, and the guys back at the factory.
"You need reliability, which we've had. You need good strategies, which I think Force India has always delivered.
"And you need two drivers to bring it home for you. We've had all of that, and we've done it with a somewhat under performing car.
"Hopefully the B-spec will see us into the position that we'd like to be in. The numbers we've seen are good, and more importantly some of the under body mechanical and aero parts that we've fitted since Monaco have delivered. And that's partly what you've seen a little bit with the results.
"The next thing is the 'clothing,' and if the clothing delivers, we should be okay."