Subscribe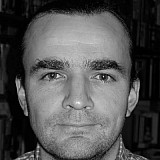 Force India's chief operating officer Otmar Szafnauer says the team is planning to introduce short-term upgrades to its car in order to keep its momentum going.
Force India achieved its target of fifth in 2015, and having analysed the results of Barcelona testing, the team is hoping to use that as a springboard for further improvement this year.
Szafnauer says that the Silverstone-based team can challenge the likes of Williams and Red Bull for fourth place in the world championship this season.
"We think we're not far off starting where we left off last season," Szafnauer told Motorsport.com. "I think we're in that realm, which is good for us, to maintain all the improvements we made in the latter half of last season over the winter.
"We'll have some more upgrades to come in the short term in Bahrain and Barcelona, and then we should be in relatively good shape from a performance perspective.
"Plus we have two experienced drivers, so we should be in good shape to challenge some of the established bigger teams like Red Bull and Williams.
"Nico and Checo are at the height of their game, and a good mix of youth and experience. They now have a lot of races under their belts."
However, Szafnauer acknowledged that just maintaining fifth place would be still a challenge, given the strength of the competition: "You're right, hanging onto fifth would be an achievement.
"As a stretch objective we should be targeting more than one podium this year. And if we can do both those things, maintain fifth and get more podiums, then maybe challenging for fourth wouldn't be far-fetched.
"We had only two days of testing last year, and we've done every one of them this year, and learned from it. That on itself bodes well for our performance."
Meanwhile, Szafnauer says that Vijay Mallya's recent legal issues in India have no impact on the team.
"Whenever I've talked to Vijay it's all about the performance of the car, the performance of the team, how are we going to do, when is the next upgrade coming, how many podiums are we going to have? That's what it's about, and that's what it should be about."