Get alerts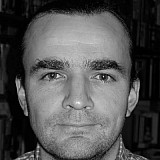 Sergio Perez believes that Force India is "over-delivering" in 2017 having got both cars into the points at all three races so far, despite several other teams in the tight midfield battle showing superior pace.
The Silverstone-based team expected to struggle for outright performance in the opening races, prior to the introduction of an upgrade package for Barcelona.
Despite that Perez, has finished seventh, ninth and seventh in the first three rounds of the year, extending his run of top-10 results to 13 races, while Esteban Ocon has taken a trio of 10th places.
"I think as a team we are over-delivering massively given where the car performance is at the moment," said the Mexican.
"I think we are taking opportunities from others, from other people getting it wrong. I don't think the car pace, especially this weekend, has been great.
"I'm sure when I look back at the race simulations we will not be the fifth or the fourth-fastest team. So there's plenty to improve, and hopefully the next upgrade in Barcelona will move us forward.
"I think Williams and Renault are a bit ahead, Toro Rosso as well, but we were there to take any opportunity. Three consecutive races in the points has been fantastic."
Perez started only 18th in Bahrain, after hitting double waved yellow flags at the end of Q1, but said he was inspired by the fact that the team still believed that he could get a good result.
"I'm very pleased, especially with the faith that my team showed," he recalled. "I started in P18, everything was pretty much lost, and in the meeting everyone was pushing as if we were inside the top 10, as if we had good chances. And that made a difference to me.
"It was very tough, starting 18th with no pace, because sometimes you have the pace to go into the points, and this was not one of those races. Looking at my team, they never gave up.
"It showed that you should never give up and always give your maximum. Starting 18th it was important to get through the first lap, which we did in 13th, we already did five places.
"And my 13th race in the points, it's been an incredible ride, and I look forward to continuing that."
Perez added that the team has a lot of lessons to learn from Bahrain.
"I struggled all weekend with an issue on the car, which we managed to fix for qualifying, but then we had the yellow flags," he explained.
"It was a problem with the rear ride height, some of the tools were not doing what we were expecting. That meant I basically lost of rhythm with the car.
"In the race I think the pace was a bit better than expected, so there was plenty to analyse, and plenty to analyse from the upgrade as well."
He also praised the way the car uses its tyres: "We had a good life in the first stint, we managed to save the tyre and build up a good gap, then we had the safety car, which helped our race.
"From then on we managed to secure every single opportunity that was offered us.
"In terms of pace, it's a lot better than what we are. I think once we get a bit more pace in the car, and we can move forward, we'll definitely be able to be very strong."
"We were just unlucky with the double-waved yellow, that I had to abort my lap, otherwise I would have been a lot closer to the front."