Subscribe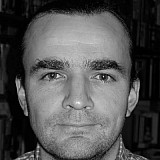 Force India is on schedule with its 'B-spec' car, which will be raced for the first time in the British Grand Prix.
Key elements of the aero package will be run in the post-Austrian GP tests this week, when Mercedes' third driver Pascal Wehrlein is scheduled to drive on at least one of the days.
"We've been quietly introducing the mechanical upgrades since Monaco," deputy team principal Bob Fernley told Motorsport.com.
"That's now been reliability tested and performance tested, and it's delivered everything that we wanted. The focus is now predominantly on aero. Some of the key aero components are going to be verified and correlated over next week's test.
"It's much easier to do it on a test day – why create issues on a Friday when we're wanting to look at performance? This is a track we feel we can get points on and we want to make sure we optimise that.
"It will be front wing, nose, rear wing pillar, a few key areas. The final package includes a new floor and nose and a change of the design of the monocoque to accommodate everything. We did the all the crash testing two weeks ago."
Fernley insisted that it was better to wait for the team's home race and give equal equipment to Nico Hulkenberg and Sergio Perez.
"We'll have two chassis of equal performance for both drivers at Silverstone. In order to have it for both drivers there's a manufacturing process that we can't short cut.
"And also Silverstone is a key aero circuit, and with the some of the areas of weakness with winds and everything else, that will be the real test. Here we can get away with what we've got."