Get alerts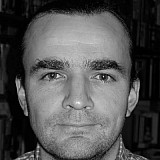 The Force India F1 team earned increased income in 2016 but made a bigger loss than in the previous year – mainly because of currency issues.
Newly-issued accounts for the 2016 calendar year show that the Silverstone team generated income of £77.1m, up from £64.2m in 2015. However, the losses increased from £6.8m to £11.6m.
The team says that the key element of the change was due to "an increase of £5.7m charged to the accounts due as a result of currency fluctuations to both EUR and USD related suppliers/creditors during the year and balances outstanding at the end of the year."
The accounts also reveal that the team received a payment of $15m from Diageo, owners of Johnny Walker, which was "under an agreement negotiated in connection with Dr Vijay Mallya's settlement with Diageo."
Force India's financial performance looks set to improve in 2017 and into 2018, because it finished fourth in the constructors' championship last season, and increased payments from the F1 organisation come through the following year. The team is also currently holding a solid fourth in the 2017 championship.
In addition it has landed a substantial sponsorship deal with BWT just before the start of the 2017 season, while employing Mercedes protege Esteban Ocon for at least two years means that the team has a more favourable commercial relationship with its power unit and gearbox supplier.