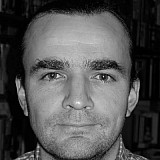 Force India deputy team principal Bob Fernley says the squad can be satisfied with successful "damage limitation" over the first four races after the VJM08 was completed late and did very little testing.
Eighth place for Sergio Perez in Bahrain left the team just a point behind Lotus and Toro Rosso, and eight points behind Sauber, in the constructors' table.
"We set out obviously to try do damage limitation in these first four races," Fernley told Motorsport.com.
"And I think the efforts of the team to get a good qualifying position in Bahrain gave us an opportunity, and we took it with both hands.
"And that means after four races we're pretty well on a par with all our competitors. Given where we were after the Barcelona test I think I would have taken it!
"We've got Lotus, Toro Rosso within a point of us, and Sauber a few points away. We're in good shape from that point of view, so the damage limitation programme has been delivered."
Fernley says that while updates will be in the car in Spain, the main package is still in schedule for Austria: "There are bits and pieces coming, but none of it will add a huge amount of performance. It's more a case of preparing ready for the package coming in Austria."
Perez and Nico Hulkenberg ran different strategies in Bahrain, and Fernley says that the German actually helped his teammate by holding up his rivals.
"Nico didn't have the best of starts, he lost a couple of places. He had a reasonable first stint and we decided that a three-stop was right for him, but we couldn't quite deliver the performance that a three-stop was going to need.
"However, sometimes running a three and a two as alternative strategies can benefit the other car a little bit.
"I think Nico did a good job for us in the first stint which probably helped Checo come through as well, as he backed up three or four cars for a while. That's not taking anything away from what was a perfectly executed drive from Checo."