Get alerts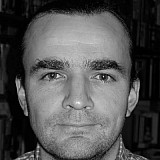 As Force India continues working on a possible deal with Aston Martin, team boss Vijay Mallya reckons such an agreement would have to be a serious long-term commitment.
The team has been in discussion with the British marque over a partnership for some months.
Aston was originally talking to Red Bull, because its current management was previously responsible for the Infiniti sponsorship deal at the team, while tech chief Adrian Newey and Red Bull Technology are also involved in an Aston Martin road car project.
However, when Red Bull could not conclude an engine deal with Mercedes, Aston began talking to both Williams and Force India, with the latter soon emerging as the prime candidate.
Although a deal appears to be close, Mallya insists that it has not yet been concluded.
"Discussions are still ongoing," the team boss told Motorsport.com. "Decisions take time, these are not spur of the moment decisions.
"They can't be for a limited period, either. Any such association tends to be longer term.
"So we are still negotiating and discussing. When it is finalised, if and when it's finalised, it will be such a mega event that I will myself announce it, if not over-announce it!
"Aston Martin is a fabulous brand, and a great British marque brand. To be associated with Aston Martin would be a big thing."
Image boost
The supercar manufacturer does not have a huge amount of money to invest in an F1 project, simply because the number of road cars sold does not justify it.
But the benefits for Force India of such an association include an image boost that would help to attract other sponsors.
"It's not a question of what Aston itself can spend or not spend," said Mallya. "With the Aston brand value, so many other sponsors will come on board. So that's the attraction as well."
The intention is clearly to have Aston Martin incorporated into the team name, which could happen without too much fuss as early as 2016 simply by adding it as a sponsor, as with Infiniti Red Bull Racing.
"Otherwise, looking at it from their point of view, what is their motivation or benefit of doing anything with an existing F1 team? But we've not come to that yet. Anything is possible. We have to discuss it, and I've not discussed it in any great detail.
"Obviously, everybody comes at it financially first. If the financial numbers are agreed by the respective boards and shareholders, then you start talking about the detail. We are still talking about the financial aspects, and the Aston shareholders will have to approve."
One thing that won't happen is a re-branding of the Mercedes engine.
"I don't think there would be any possibility of that. I would be pretty shocked if Mercedes allowed anybody to re-brand their engine! I wouldn't ask for it, anyway," added Mallya.
A key part of the deal would see Aston using F1 know-how to develop its future projects.
"We have good facilities. They want to design a supercar, and we have discussed the possibilities of them leveraging our technical capabilities at Force India. Our wind tunnel is one aspect of technical co-operation."
Meanwhile, Johnnie Walker, a brand that does a lot of marketing around its current F1 involvement with McLaren, has long been set to come on board as a major sponsor. 
"At the end of the day I'm very good friends with Diageo," Mallya said. "I've already got Smirnoff on the car, which is a Diageo brand, so we've discussed the possibility of upgrading to a Johnnie Walker-type of sponsorship. These are also discussions which are in progress.
"I think the whole package works, all discussions converge, and an ideal package emerges. Then I think the whole thing will have a premium brand image."