Get alerts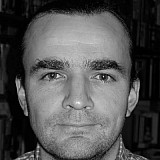 Force India has expressed its frustration over the push for third cars and ultimately customer cars that was voted through at yesterday's F1 Strategy Group meeting.
Although not specifically outlined in today's FIA statement – there was only a reference to "a comprehensive proposal to ensure the sustainability of the sport" – plans for a proper study of how customer cars would work were supported, despite opposition from the Force India's representative, deputy team principal Bob Fernley.
The Silverstone outfit has a presence in the Strategy Group after finishing as the 'best of the rest' in the 2014 World Championship, and as such is in effect the only team representing the interests of its fellow struggling independents, namely Sauber, Lotus and Manor.
All want to continue as constructors in their own right, and regard any move towards an alternative future as a threat.
"No interest in cost controls"
"There was no interest at all from the manufacturer teams in discussing anything to do with cost controls or more equitable income distribution," Fernley told Motorsport.com. "It was completely abandoned in favour of the customer cars.
"In some ways it makes things abundantly clear where F1 is going. We've suspected that customer cars were wanted for quite some time, but this is the first time that it's really moving through as the only alternative as far as the manufacturer teams are concerned.
"It's not finalised as to what the package is, but there's a clear process that's going to happen now. If any teams fail, the manufacturer teams will run a third car, and in the meantime they will get on with putting together a proposal and a format for customer cars.
"Their intention would be to give the independent teams first refusal on those to see if they want to switch from being a constructor to a customer car team.
"However there will be significant downsides to that, as you can imagine. But the devil will be in the detail. In the mean time we've got to determine the direction that we want to go on in and look at how we protect our position."
Are customer cars viable?
Fernley doesn't believe that supplying customer cars would work for the big teams: "The question will be whether it's even viable to have a customer car programme? That's the bit that they've got to prove.
"They are adamant that it is, but I'm not convinced on that, and that would be the best way of putting it, I think. The independent teams are not involved in any of the solutions."