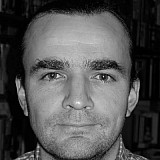 Sergio Perez believes Force India must target beating F1 rivals Red Bull and Williams next season after a strong 2015.
Although the Silverstone-based team delayed the introduction of its new car this year, it ended up enjoying its best season in Formula 1, finishing in fifth place in the standings behind Williams and Red Bull.
Perez says that expectations will be higher next year following a strong end to 2015, but reckons it is important the 2016 car is ready in time for the first race.
"Hopefully next year we can go even higher," said Perez. "It's been the best year for the team, the best year for myself. Hopefully we can both keep developing as a team and a driver to go higher up.
"Expectations are very high. I think we are aiming to beat Red Bull and Williams.
"That's going to be a big effort to do, so we're really looking forward to being up there with them, and try to score a lot of points from the beginning.
"It will be very crucial that we get the new car in time, so I'm looking forward to it."
Perez also said that fifth was the best he could achieve in the Abu Dhabi finale, although at one point he thought he could beat Ferrari rival Sebastian Vettel.
"It was quite a straightforward race, basically I was doing most of the time my own race, looking after my tyres, looking after the stint lengths, and so on and so on.
"It was not a big drama. Then when I was fourth I tried to push quite a lot to get into the window of Vettel, and I probably damaged a bit my tyres then.
"And then I paid back towards the end when Ricciardo was getting closer to me. But I still had some tyre left to protect against him.
"Still it was the maximum we could do. We tried everything to beat Vettel, which I'm proud of."