Subscribe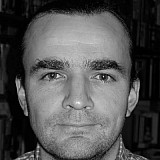 Jean Todt has confirmed that the FIA will ratify Pirelli as the winner of the 2017-19 Formula 1 tyre tender.
Bernie Ecclestone announced in Russia that he'd signed a commercial agreement with Pirelli, but the choice still had to be formally approved by the FIA.
After the issues in Spa and Monza, the Italian company came under some scrutiny, but in the end it has still won out over rival Michelin.
"The FIA has a responsibility to make sure that, once the tender is done, the people who have answered to the tender have the understanding and the know-how to do the job," said Todt.
"You have two manufacturers who applied to the tender, it was Pirelli and it was Michelin. And clearly it was stated, after information which was also taken by our technical people, that both could do the job.
"Clearly, Pirelli has demonstrated that it could do the job and we would hope that Michelin with its experience could also do the job.
"Both were, if I could say, 'homologated' with their technical skills. Then, it is up to the commercial rights holder to see what is the best commercial deal he can get, and he got the best commercial deal, as I understand, with Pirelli.
"There is no reason why the FIA and its World Motor Sport Council won't ratify that."
Hembery gets expanded role
As Pirelli prepares for its new F1 deal, motorsport director Paul Hembery is to take on an expanded role that will encompass the prestige road car market as well.
He will still maintain his duties in motor racing, however, and continue to take charge of F1 activities.
Speculation that racing manager Mario Isola is to take on a more senior role as replacement for Hembery in F1 is understood to be wide of the mark.