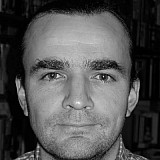 The FIA will give Formula 1 qualifying a one-hour window to get started on Sunday morning, with the wet weather that has marred the United States Grand Prix weekend not having gone completely.
Race organisers were forced to abandon any attempts to run qualifying on Saturday because of the atrocious conditions, and a decision was taken to shift it to 9am on Sunday.
Although conditions are much improved on yesterday, the ongoing rain has still left some doubt about whether qualifying will definitely go ahead without delays.
However, F1 race director Charlie Whiting has confirmed that the FIA will give it until 10am to get the session going before a decision will be made to abandon it completely.
The focus will then turn to starting the race on time at 2pm, which should go ahead unaffected with an improved weather forecast.
As previously discussed, if there is no qualifying session then the grid will be based on FP3 times, which will put Lewis Hamilton on pole ahead of Nico Hulkenberg, Valtteri Bottas, Carlos Sainz, Daniil Kvyat, Daniel Ricciardo, Nico Rosberg and Felipe Massa.
Grid penalties will drop Sebastian Vettel to 12th, and Kimi Raikkonen to 17th, while Max Verstappen would be 20th.