Get alerts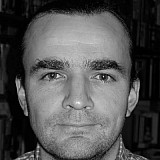 The FIA will make a call on Saturday morning about whether or not to change the timetable for qualifying day for the United States Grand Prix with more poor weather conditions predicted in Austin.
Bad weather already forced second free practice at Circuit of the Americas to be cancelled after lightning storms hit the track – and then it was decided that the medical helicopter could not take off.
The FIA had considering moving the schedule forward, but heavy rain this morning has soaked the region, with flood warnings issued by state authorities. Circuit chiefs have delayed opening the gates to the public until noon.
Curfew issue
The problem with bringing final free practice forward from its current 1000 start to 0900 is that it would eat into the time the teams have after the end of the overnight curfew, and some may not have enough time to complete their usual workloads.
However, even if practice does not move it would be possible to shorten the lunch break and run qualifying an hour earlier, moving it from 1300 to 1200.
If there is no qualifying at all – even on Sunday morning when more rain is forecast – then the grid will probably be based on final practice times, as the rules state that if drivers don't set qualifying times then FP3 is taken into account.
If there is no more track running at all prior to the race then the Stewards have other options.
They could use championship positions, FP1 times or even race numbers to set a grid.